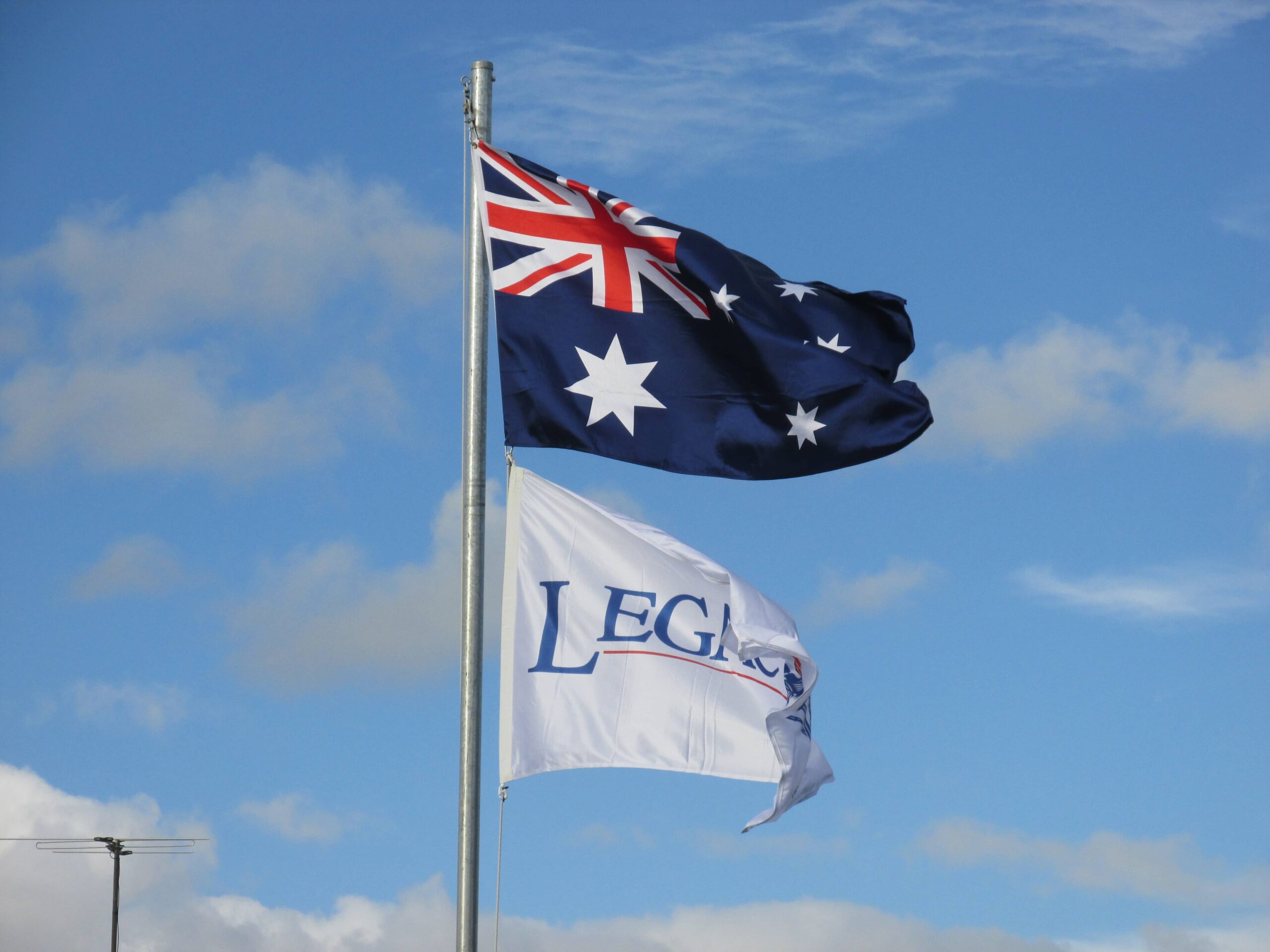 Legacy Club SA & BH
90 years ago, we made a promise – a promise to look after the families of our veterans.
We're passionate that no dependant of a veteran – deceased or incapacitated – ever suffers from social or financial disadvantage.
Club History
The Legacy Club of South Australia and Broken Hill Incorporated (Legacy SA & BH) was founded in 1928, and has for over 90 years "kept the promise" to care for our veterans' families.
Legacy SA & BH consists of 5 metropolitan sections and 17 groups encompassing the whole of South Australia and Broken Hill.
1928
In 1928 the Legacy Club of South Australia & Broken Hill held its inaugural meeting when 52 returned soldiers met in Balfour's Cafe in King William Street. As the Club established it grew to include Legacy groups throughout regional South Australia and Broken Hill.
1958
Moved to Legacy House in Waymouth Street
1991
Moved to Legacy House, 102 Franklin Street, Adelaide
2019
Inaugural Legacy Remembrance Walk held at Torrens Parade Ground.
Legacy Members (Legatees)
Legacy services and support is primarily delivered throughout South Australia and Broken Hill by Legatees, who through personal effort, ensure that the Legacy Vision is realised.
In the past, Legatees were ex-servicemen, however today men and women of demonstrated high personal standards who share the ideals and obligations of Legacy, may be invited to become a Legatee.Legatees are formed into suburban Sections and in the country regions there are Legacy Groups. The Sections and Groups operate virtually autonomously, supported by a centralised headquarters at Legacy House in Franklin Street, Adelaide.
Legacy's structure recognises that while Legacy support is coordinated centrally, it is best delivered locally by local Legatees, that is why it is critical that Legacy maintains a Legatee force of sufficient numbers so that it can effectively meet its vision to provide personal, local support to its widows and families. Legatees are backed up by professional and qualified Community Service staff located in the Adelaide headquarters.
Leadership Team
The present Board of Directors are all volunteers (Legatees)
| | |
| --- | --- |
| Chairman: | M P S Bourchier OAM |
| President: | C M Burns CSC |
| Vice President: | S M Moorhead |
| Vice President: | D M Stewart |
| Director: | A D Hill (Treasurer) |
| Director: | G A Ingerson |
| Director: | H E Willis |
| Director: | M A Wyles |
| Board Secretary: | Mark Matthews (EO) |
| Minute Secretary: | Amanda Carragher |
ACNC Charity Register
Adelaide Legacy (ABN 48 827 750 273) is a Public Benevolent Institution (PBI), registered for the GST and endorsed as a Gift Deductible Recipient and Income Tax Exempt Charity.