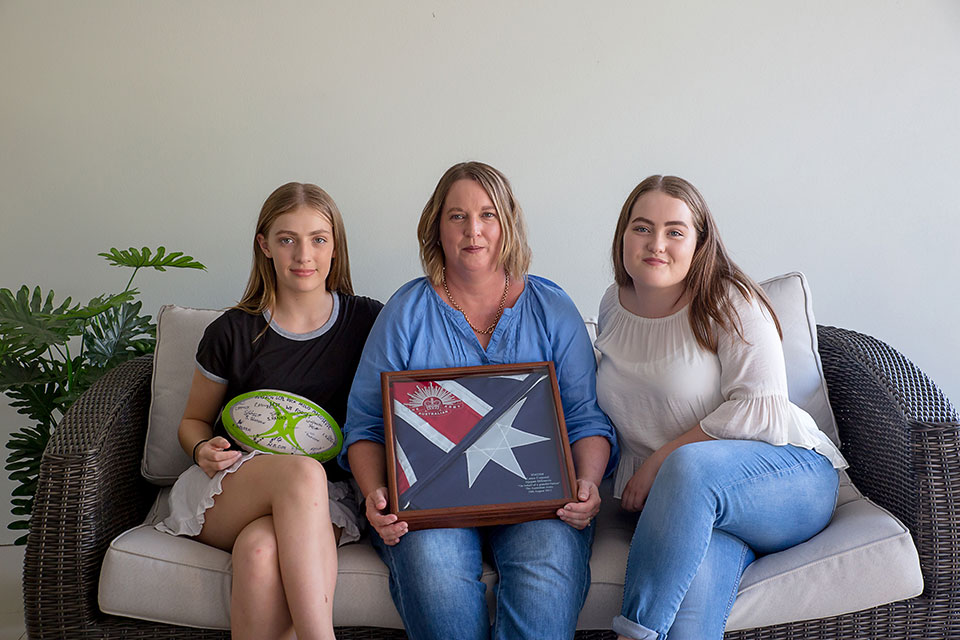 Legacy families
Legacy is an extended family of partners, mothers and children that find themselves without their loved one, after they've given their life or health serving our country.
Australia's biggest family
Every Anzac Day and Remembrance Day the nation pauses to commemorate the sacrifice of our servicemen and women. But for the families of our veterans, everyday is a reminder of just how much they've sacrificed.
Sadly, thousands of Aussie military families have lost their loves ones and endured loss and grief, but through Legacy, they have found strength and courage.
Legacy brings together families with shared experiences who know what they've been through and what challenges are still ahead.
The loss and grief is only a fraction of the hardship for the families that Legacy supports as they have lost someone they were relying on for emotional and financial stability puts them at a disadvantage for life.
Thanks to our supporters, Legacy works to provide a lifelong commitment of unconditional support and a safety net that eases the ongoing difficulties.
Seeking support?
We try to help as many people as we can, however our services do differ in different parts of Australia and specific criteria must be met. This is determined by each club of Legacy.