Become a Legatee
Support your local community by becoming a member of Legacy, known as a 'Legatee'.
Register your interest
Carry on a
proud

tradition

By becoming a Legatee, you will become a part of Legacy's proud traditions and actively live its values. These traditions and values have been passed on from generation to generation of Legatees in caring for the families of veterans.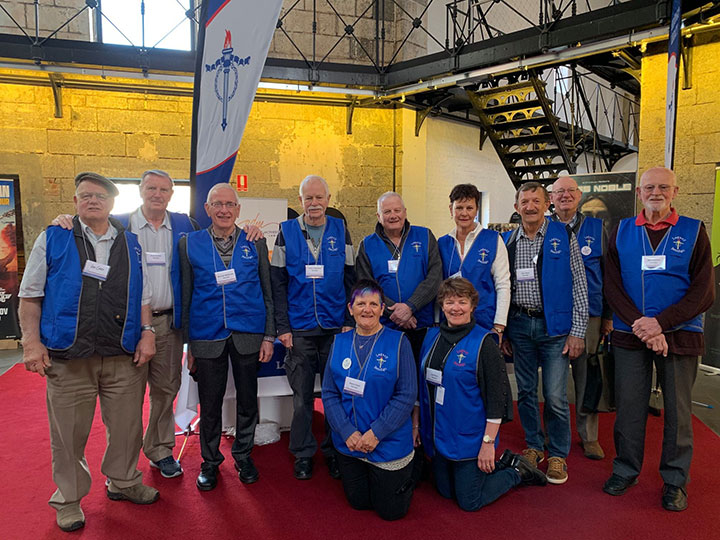 Who are Legatees?
Legatees are the backbone of Legacy and deliver the vast majority of our services. A Legatee is a volunteer member who makes a personal commitment to assist the families of those who served their country.
History of Legatee
Historically, Legatees were returned servicemen. Today, Legacy welcomes membership enquiries from people from all walks of life. There are currently approximately 3600 Legatees throughout Australia, some having served Legacy for more than 50 years.
Why join us?
Legatees are individually assigned to the partners and children of veterans who have lost their lives or health. You can be there personally for these individuals who need it most.
How you will help
The role of a Legatee can vary with each family or individual, although ultimately Legatees serve to ensure Legacy's vision and mission is met.
Practical support
Legatees can help grieving families complete paperwork, or even provide assistance with things around the home like repairs.
Social activities
Legatees call and visit veterans' families as regularly as desired and also attend functions with other Legatees.
Mentorship
Often a family needs some advice, or a listening ear. As a Legatee, you can help a family navigate through difficult times. 
Advocacy
As a Legatee, you will help ensure a family or individual receives as much support as possible from Legacy and other organisations.
Sign up today
If you would like to contribute to your local community by bringing compassion, sensitivity and caring support to others, then you're just what we're looking for.
Learning the ropes
Experienced Legatees will provide you with the appropriate training and preparation. They'll also provide you with all the information, support and mentoring you need.
Commitment and availability
The extent of your commitment is entirely up to your availability and willingness. Of course, the more you get involved, the more rewarding you will find the role.
The process
If you decide that becoming a Legatee is for you, you will undertake a formal induction process. A prerequisite of this process includes providing character references as well as undertaking a mandatory Working with Children check and a National Criminal History check. Don't worry, it's a simple process and we'll be there to help you along the way.