In 2008, leading aerospace, defence and security company Thales announced a multi-year partnership with Legacy, one of Australia's iconic charitable institutions. The partnership is Thales Australia's most significant community initiative to date, and demonstrates its willingness to support the charity's numerous activities.
The company has enormous respect for the members of the Australian Defence Force, past and present.
Our company has very close ties to the ADF. A number of our employees are reservists on active duty, while others are ex-service personnel. We appreciate everything the ADF's men and women do every day to protect our country, and the sacrifices they make on our behalf.
We will do whatever we can to help raise both awareness and funds, we urge all Australians to get behind this worthwhile cause.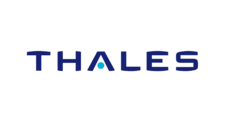 Want to make a difference in the community?
Nulla consequat massa quis enim. Donec pede justo, fringilla vel, aliquet nec, vulputate eget, arcu. In enim justo, rhoncus ut, imperdiet a, venenatis vitae, justo. Nullam dictum felis